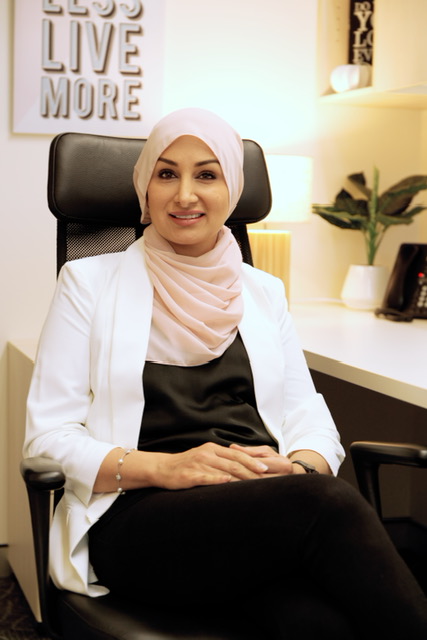 Zeb is the Principal Psychologist at Lifestyle Psychology. Zeb has been working in the area of mental health for over 15 years in Sydney, South Coast and Canberra. This has consisted of working with Rehabilitation Providers, Employee Assistance Programs (EAP), Workers Compensation, Community Mental Health projects and private practice.
Zeb has completed her degree in Psychology from the University of Sydney. This was followed through with completing a Diploma in Applied Psychology. She then continued to develop her counselling skills and became a Registered Psychologist with the Australian College of Applied Psychology. Zeb is also proficient in other languages, these include urdu, hindi and punjabi. 
She is registered with AHPRA (Australian Health Practitioners Regulation Authority). She is an approved Medicare provider and works with insurance cases related to workers compensation and personal injury. Zeb is a member of the AAPI (Australian Association of Psychologists Inc). Zeb promotes mental health awareness in the community, is a mother of three and loves to spend her free time with nature.
Zeb uses a range of evidence based therapies and draws on her experience to tailor an approach that meets the needs of her client.  Some of the therapies used include and are not limited to:
Cognitive Behavioural Therapy (CBT)
Acceptance and Commitment Therapy (ACT)
Narrative Therapy
Motivational Interviewing
Solution Focused Therapy
Trauma-informed therapy
Psychoanalytic approaches
At your first appointment, Zeb will work with you to set goals for therapy. The best therapy framework will be selected to ensure you feel comfortable with the direction. Goals can be revised as needed and requested by you.
Zeb is a well-known Psychologist in the Canberra region. She is often found speaking about mental health topics and presenting at forums, radio, news and community events locally and interstate. To see more of the recent presentations done by Zeb, see our social media feeds.
Zeb is a committee member of This Is My Brave Australia (TIMBA). TIMBA is a registered charity organisation which promotes the awareness of mental health in Australia with hope to end the stigma around mental health.  This Is My Brave involves working with people from the community and organising live shows that are presented to audiences in Australia and worldwide. Find out more: www.thisismybraveaustralia.com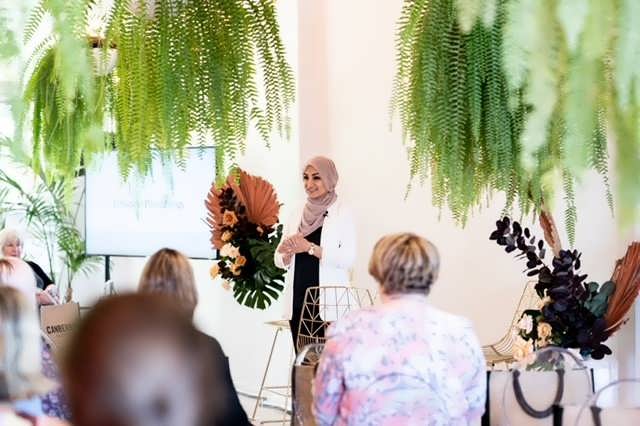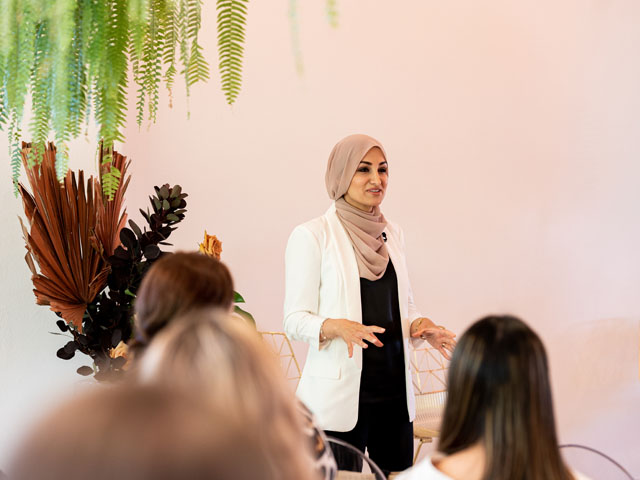 Zeb has presented mental health related topics to groups and organisations in Canberra and Sydney.  Venues have included at the National Library of Australia, National Museum of Australia, Defence Forces, Shangri-La Hotel Sydney, schools and other venues.  All presentations are customised to meet the needs of the audience. Zeb loves to share her passion and enjoys speaking at events to motivate and inspire people to look after their mental health. For enquiries for mental health workshops, presentation or training please email or call Lifestyle Psychology.